Our Site
Authentic ◾ Handmade ◾ Original Fossil Jewelry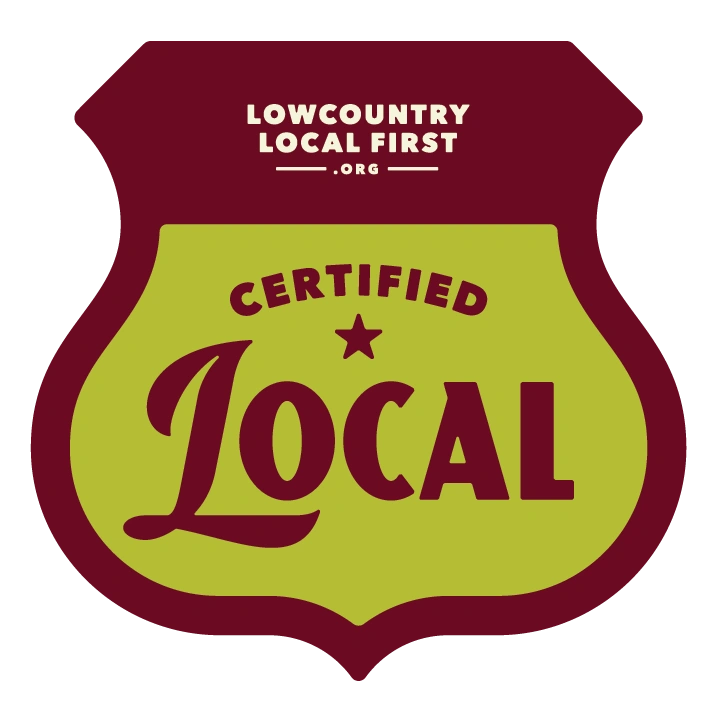 Proud member of
Lowcountry Local First
!
Due to the nature of using authentic fossils, expect some variations in size, shape, and color compared to pictured pieces. 
All fossils are authentic and are hand found by Foxy Fossils in Charleston, SC.  Foxy Fossils has been hunting, identifying, and collecting marine fossils for well over a decade. Each piece is made with fossils found and collected over many years and are already part of my collection. Wildlife, habitats, and coastal environments are left undisturbed and unharmed during all fossil hunting excursions and I always respect nature when I am exploring which may include picking up bottle caps and trash/plastic along the shorelines. 
CUSTOM ORDERS: 
Have a special fossil you found?  Have it made into a one of a kind custom jewelry piece by Foxy Fossils!  Foxy Fossils has created customized necklaces, bracelets, earrings, cufflinks, tuxedo stud sets, and more!  
Contact foxyfossils@gmail.com to request custom orders & designs or complete the form below.  Please allow at least two weeks for finished products. The minimum price for custom orders is $70.
Charleston-based jewelry designer. Original fossil jewelry. 
Copyright © 2019 Foxy Fossils